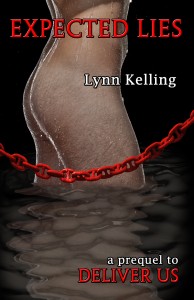 Links to buy, reviews, content labels and more
This short story is a good introduction to the world of Deliver Us for those of you who may not have read the books yet, and is a glimpse into some churning sexual tension and wild teenage exploits for the rest who already have.
Blurb: As Darrek reluctantly prepares for prom night, Kyle watches on with amusement. Darrek is frustrated with Kyle's lack of interest in bringing a girl to the prom and staying by his side, but Kyle is unphased by his best friend's increasingly strange emotional responses. Kyle has plans of his own that involve far less fancy clothing—far less clothing at all, really. Little does he know the extent of Darrek's determination to get what he wants. (M/M)
~*~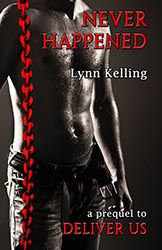 Never Happened, another prequel of Deliver Us, will be released soon! Find information on the story page here.
Blurb: Gabriel Hunter is a professional Dominant with a dark past who has gotten so good at protecting his heart that he's been left without love or intimacy, except with the friends he calls his family. Ben Knox, a fellow Dominant and Gabriel's closest friend, can't resist the chance to screw around with him, using a fleeting moment to try to show Gabriel all that he's been missing. (M/M)