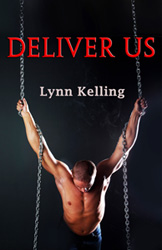 Exciting Don't & Deliver Us news! Two FREE audio excerpts from the latest installments of the Don't and Deliver Us series are scheduled for release in December. They will be part of the BDSM Bedtime Stories in Goodreads' BDSM Group.
These excerpts will be taken from the not-yet-released sequel to Don't, titled Antidote, and from the also not-yet-released 3rd installment to the Deliver Us series, Forgive Us Our Sins. You'll get to enjoy steamy BDSM moments from both novels, read by Sirly Eric who, in my humble opinion, has one hell of a sexy voice. He'll have his hands full with a threesome between Gray, Jack and Jan in Ms. Pyke's excerpt. For mine, he'll get to tackle a down-and-dirty, hot-and-heavy scene between Ben and Kyle.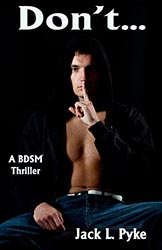 Not only are these tantalizing audio features coming your way, but I'll also be doing an interview with La Crimson Femme from the BDSM Group in which you'll learn much more about what's in store in the 3rd Deliver Us novel as well as secrets from the shared-world project. Tying in with the Antidote excerpt from the wickedly talented Jack L. Pyke, La Crimson Femme will be interviewing the elusive and seductive Gray Raoul, one of my personal favorite characters from the Don't series.
As a proud fangirl of Don't, I have to admit that I can't wait to hear the excerpt from Antidote. I had a bit of sneak peek at it and there are some unspeakably hot moments in there, as well as some further insight into some of the fireworks and tantalizing dynamics fans can look forward to in Antidote.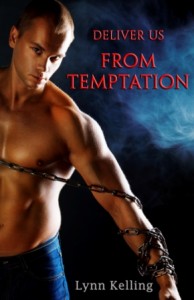 You'll be able to find links to the audio and interviews right here on my blog (or Ms. Pyke's), once they're posted at the BDSM Group.
Forgive Us Our Sins and Antidote currently have top priority for both myself and Ms. Pyke, so if the stars align as I hope they will, these books could be released as early as this winter.
Learn more about the Shared World Project >>
The Official Timeline for the Shared World Project >>