**UPDATE** – Pre-order My Brother's Lover and Twin Affairs now to get double the bonus points at FantasticFictionPublishing.com to use toward getting free books!
My Brother's Lover Release Date: February 4, 2014
Twin Affairs Release Date: February 11, 2014
Release dates have just been set for both books 1 and 2 of my new MM Contemporary BDSM Romance series, My Brother's Lover! Excerpts and content warnings (there will be a LOT of them!) to be posted soon. I've been making great progress with writing book 3 in this series.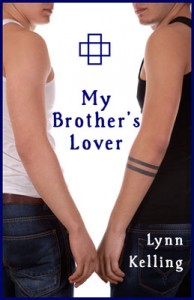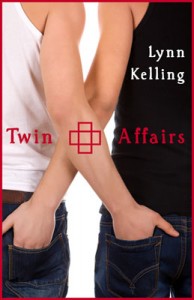 My Brother's Lover Blurb: Growing up gay in a small town with no mother, Evan Savage learned the hard way to cherish his secrets above all else. Now he's 18, not even his father can hurt him anymore. When his long-lost twin brother Brennan shows up out of nowhere looking for a new home, Evan's world, and his very identity, comes crashing down around him all over again. Brennan treats nothing as sacred in his search for a family connection after their mother's death.
Frustrated and reckless, anonymous sexual encounters are just the first step on a journey of self-discovery for both Evan and Brennan. The sweetness of first love with twin brothers Alek and Luka leads them find in each other things they never knew they had lost…
…and lures them all into danger. (M/M, M/M/M, M/M/M/M)
Twin Affairs (My Brother's Lover 2) Blurb: All Evan Savage wanted was a quiet night at the bar, waiting for his boyfriend to finish his shift; what he gets instead is a nightmare. Things were complex enough when his biggest problem was the tangled sex life he and his brother Brennan share with twin lovers Alek and Luka. When a selfless act ending in terrible violence lands Evan in the hospital, Brennan and Evan's father returns to loom over their lives, asking questions none of the four want to answer.
The young menís relationships to each other begin to unravel as carefully drawn boundary lines are blurred and crossed. The four must question the nature of their commitments to each other, what they each want, and what to say to those relentlessly demanding the truth. When the most dangerous thing you can do is admit to who you love, and jealousy is a luxury you can no longer afford, brutal honesty is the only remaining key to salvation…
…or damnation. (M/M, M/M/M, M/M/M/M)