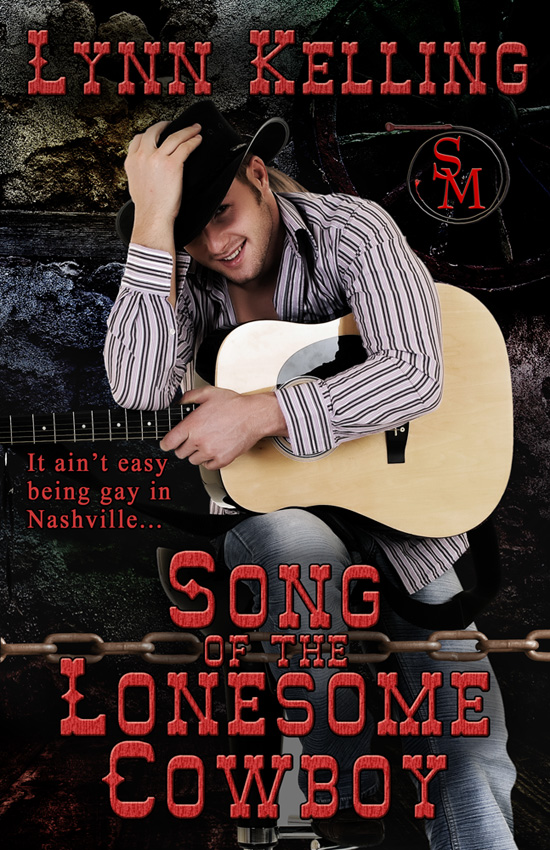 WOOHOO! Song of the Lonesome Cowboy has been released! Find it here:
Fantastic Fiction Publishing
Amazon
Smashwords
All Romance Ebooks
Please note, this is a very dark story with themes that may be triggers for some readers, so take a look at the content labels here
Come chat with me about it at the Release Party this Thursday, Feb. 12 at 8pm EST
Blurb: Tucker Reynolds is a rising star in country music. The people from his record label tell him he's destined to be one of the greats—but only if he fits the "good ol' boy" image country fans expect from him. The trouble is, that's not the kind of man's man Tucker really wants to be. Forced into an unsavory relationship with a record executive and frustrated by his regrettably platonic relationship with his best friend and guitarist, Mags Palmer, Tucker turns to kinky sex with male prostitutes for release. Things hit Tucker's limit when one of Tucker's bandmates, Jess Grayville, begins to suspect what's going on, and puts himself in danger to protect Tucker. Desperate for a way out of his troubles, Tucker realizes only honesty, love, and a true song can save himself and the man who stands by him. (M/M)
~* 4 Hearts from Hearts on Fire Reviews *~
"Despite all the darkness the author was able to conjure up through her words, there was always that thread of hope that kept me riveted until the end." – Wendy, Hearts on Fire Reviews
~* 4.5 Stars from On Top Down Under Book Reviews *~
~* 4.5 Stars from My Fiction Nook *~
Thank you so much to all of the reviewers for their time and feedback!