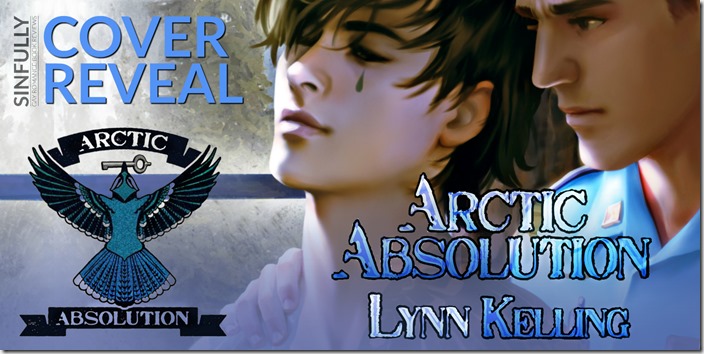 As the release day and blog tour for Caged Jaye approaches (April 12 for the release, see below for blog tour info), we're starting off celebrations with a brand new, gorgeous cover for Arctic Absolution, as well as a new logo for the series. Check out this awesome post at Sinfully Gay Romance Book Reviews, or this equally fabulous post at On Top Down Under Book Reviews for a look at the full artwork, more information AND a giveaway of an ebook copy of Arctic Absolution! Arctic Absolution was Kazza's Book of the Year for 2014 at On Top Down Under Book Reviews, and full reviews for both Arctic Absolution and Caged Jaye are linked there!
Join me from April 11th through April 14th, for a blog tour celebrating the release of the Arctic Absolution sequel, Caged Jaye! The 4-day blog tour will feature author posts and multiple giveaways, giving you the chance to win free copies of the book!
At Sinfully Gay Romance Book Reviews, a character interview with Jaye will be featured, talking about the period of his life covered in the novel and where he is now.
Tuesday, April 12th:
Wednesday, April 13th:
Thursday, April 14th: