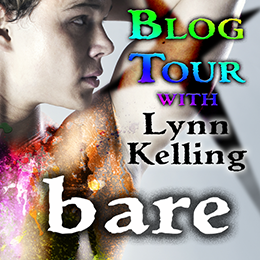 The Bare tour is almost done! We're wrapping things up at Love Bytes Reviews with another exclusive excerpt from the book where Ev discusses his struggle with his sexuality after being questioned by Adam. Stop by, read the explosive scene and enter the giveaway while you're there!
Thanks to those of you who stopped by the Author Chat last night. If you missed it, the full transcript of the chat will be posted soon at ForbiddenFiction.com!
The tour ends Saturday, November 19th with drawings for the Giveaway! Enter every day of the tour for multiple chances to win a free ebook on Rafflecopter or a free print book on Goodreads!
Check out information on ALL of the tour stops & enter the giveaway here at the Official Tour Page at FFP >>
Heartfelt thanks to all of the blogs who are participating. You're all awesome!