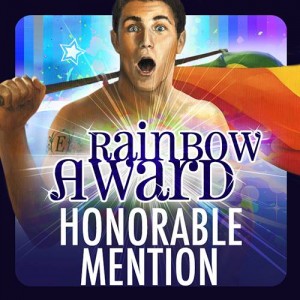 I'm so honored to report that Bare has gotten an Honorable Mention in the 2017 Rainbow Awards!!! The judge had this to say:
1) The sharp writing and intriguing characters kept me engaged from beginning to end.
2) Exciting, compelling, emotional. It has everything I love in a story! This is definitely an enjoyable read and I'll definitely be keeping my eyes open for more of Kelling's stories.
Thank you so much to them!! I'm using this as fuel as I continue writing the 4th installment of the Twin Ties series (told exclusively from the Popovic point of view AND 2 years in the future – I'm at over 51k words now), and work on editing Life From Nothing and Hush. It's great incentive to keep trusting my instincts as I work to share my stories with my lovely readers. *hugs all around*