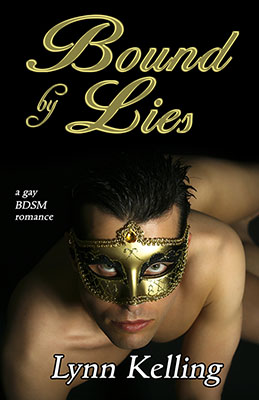 NOW AVAILABLE: Loving the Master, a new novel featuring David and Shea from Bound by Lies and Learning from the Master!
CLICK HERE TO BUY IT NOW!
Add it on Goodreads!
Pairing: M/M
Genre: BDSM Romance
Brayden Clare never wanted to return to small town life. Struggling with his sexual identity, a casual relationship on the beach in Florida suits him much better. Jenner Parrish is the charming and popular owner and operator of Parrish Pub, the social hub of Robertsville, Pennsylvania. When a family emergency calls Brayden home to Robertsville, he is forced to trade his personal freedom for a job working as a bartender for Jenner in a town where everybody thinks they know who Brayden is, and nobody has a clue—including Brayden. Attracted and intrigued by his new recruit, who seems to be straight, Jenner also knows he could never ask an employee to submit to him. Intimidated by the physical size and social power of his new boss, shorter, slighter and sweeter Brayden does his best to please and stay out of the way, though loneliness begins to plague him. The two men find what they're seeking at a masked BDSM ball in the next town over, and are startled to discover their desires rest much, much closer to home.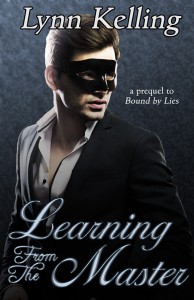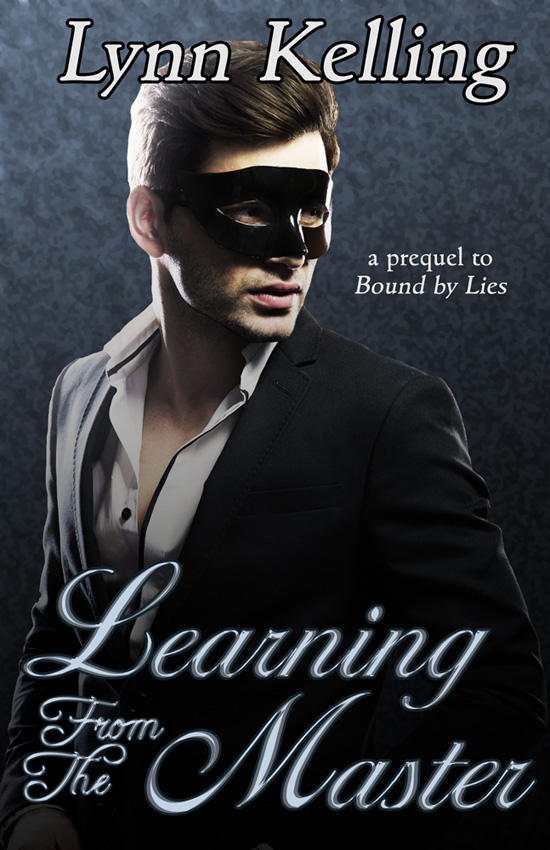 Learning from the Master (a prequel to Bound by Lies)
Genre: Erotic M/M BDSM
Most things in life come easily to eighteen-year-old Jenner Parrish, who's on track to inherit the family business, and is popular, well-liked and good looking. He has everything he could want, except when it comes to love, and sex. Closeted, lonely and desperate, he acquires an invitation to an event at a nearby private gay club, Manse. Feeling out of his element and for the first time quite shy, Jenner is unable to play the wallflower when he captures the attention of the suave, seductive owner of Manse, David Davenport. David is used to getting what he wants, and what he wants is gorgeous young Jenner, who begins to realize every fantasy and wild desire could be his for the taking, if only he dares to ask and obediently serve. (M/M/M)
***
REVIEWS FOR BOUND BY LIES
***
FIVE STAR REVIEW from Sinfully Sexy Book Reviews
"READ THIS BOOK… It's excellent!!!

Bound by Lies by Lynn Kelling is my PERFECT BDSM fix… with two MC's I fell in love with, this was emotional, passionate, erotic and intense… it made me smile and also had me grabbing for the tissues…

I have devoured and loved every single page, not wanting to put this down for a minute, perfectly paced, with great characterisation… including the secondary characters… this I can only attribute to Ms Kelling's excellent writing, the style and delivery, all of it, had me engrossed."
— Monique, Sinfully Sexy Book Reviews
***
5+ STARS from Gay Book Reviews
"If you like M/M romance BDSM, you MUST read this book! I'm not just going to recommend it. I'mtelling you to read it! If you are on the fence about BDSM but love M/M romance, I can strongly recommend Bound By Lies because of the fabulous MCs and their power exchange, as long as you keep an open mind."
—Gigi, Gay Book Reviews
***
FIVE STAR REVIEW from Live Your Life, Buy the Book
"Definitely one of my top 5 BDSM books ever.

I honestly cannot recommend this book highly enough. Sexy. Sweet. Cute? Fuck your cute! (to understand that last comment you need to read the book 🙂 ) Go. Buy the Book! You will love it!"
— Live Your Life, Buy the Book
***
A TOP PICK and FIVE STARS from The Romance Reviews

"Don't you dare miss this book. You MUST read it. Trust me, it's one of those stories that will stay with you forever. It will captivate you in a way you'll never want to let go. Just be prepared to lose your heart…

Ms. Kelling, you got yourself a fan for life!"
– Rain Hart, The Romance Reviews
***
FIVE STARS from The Novel Approach
"I loved this book!!!"
– Jackie, The Novel Approach
***
4.5 STARS and an A Rating from That's What I'm Talking About… with Twimom227
"Ms. Kelling has written a beautiful tale about love between two people who ask for nothing more, and along with it, an idea of what life could be—what it should be—if everyone's hearts were treated with the respect and dignity they deserve."
– B., That's What I'm Talking About… with Twimom227
***
4.5 STARS from Totally Booked Blog
"This story is about Brayden and Jenner, and what a story theirs was. It had just about every emotion you could wish for or feel. It had me in fits of tears one minute, laughing out loud and covering my face the next as I swallowed every word like a reader starved."
– Gitte, TotallyBookedBlog.com

***

4 STARS from MM Good Book Reviews

"An intense, hot, and edgy BDSM story. My advice is to grab this book and settle in for a tantalizing tale!"
– GiGi, MM Good Book Reviews
***
Many thanks to Barb & everyone at Live Your Life, Buy the Book, Monique & everyone at Sinfully Sexy Book Reviews, Rain Hart & The Romance Reviews, Jackie & The Novel Approach, Jen, B., & That's What I'm Talking About… with Twimom227, Gitte & Totally Booked Blog and GiGi & MM Good Book Reviews.