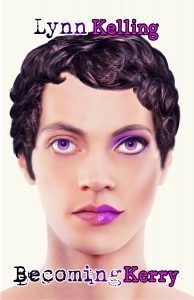 Help celebrate National Coming Out Day with some kick-ass MM book recommendations from Kimmers' Erotic Book Banter! Becoming Kerry is featured here for Kerry's journey coming out as genderqueer, but check out all of the other incredible features too.
Enter to win the giveaway for a chance to win one of the books listed! Huge thanks to Kimmers for inviting me to participate with such an esteemed bunch of authors <3
In Other News: The manuscript for Hush (Prequel to Bare, MMM BDSM) has been submitted to ForbiddenFiction! Yay for finishing stuff! Stay posted for more information about this story about how Rune, Oliver & Jackson came together. Oh, and Adam will be there too (being deliciously dirty, of course)!