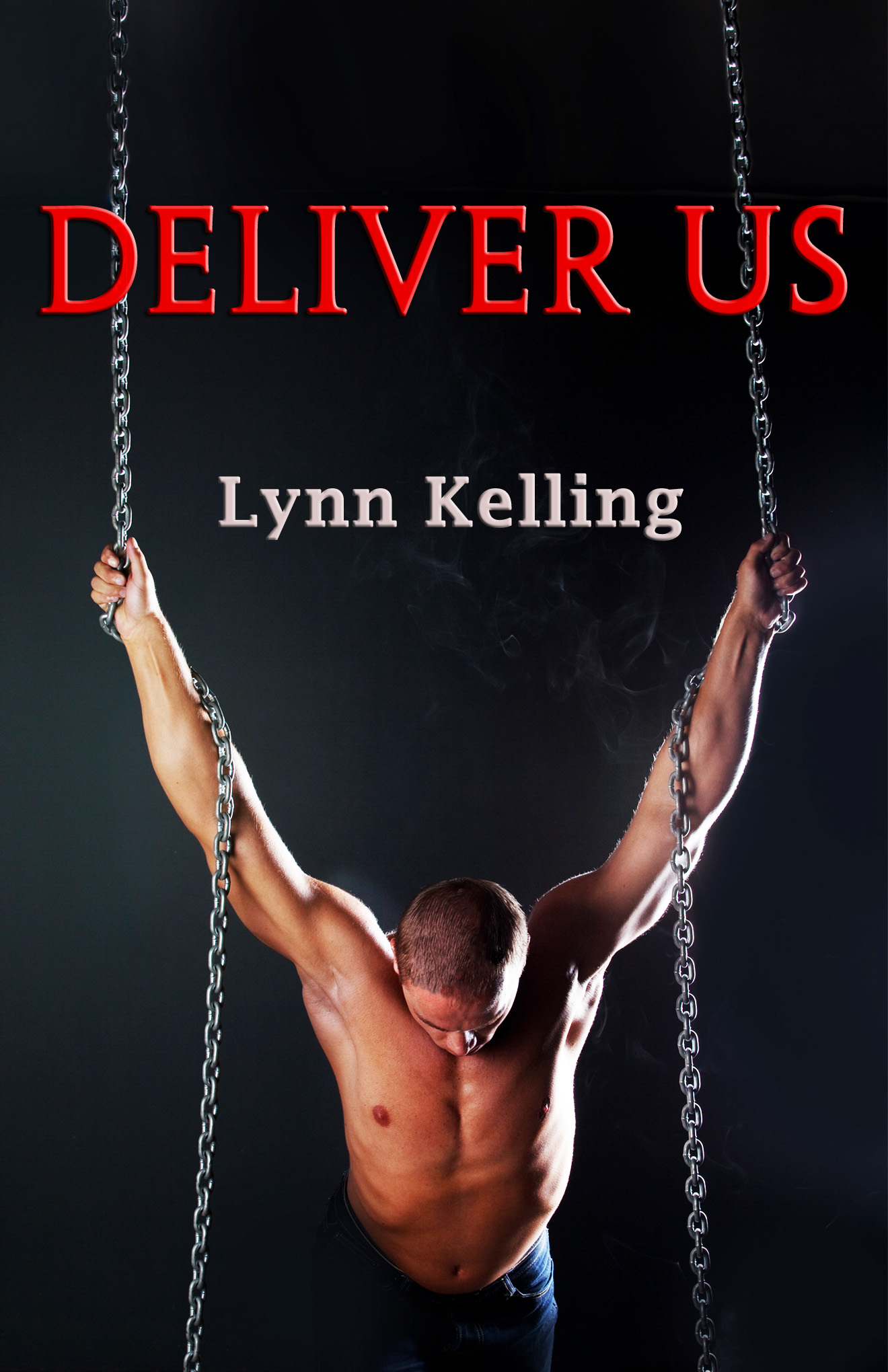 Deliver Us
by Lynn Kelling
Novel (145,000 words)
Genre(s): Contemporary, Romance, BDSM
Darrek thinks he is just a straight, hard-working but lonely guy. When he decides to try a session at a private BDSM club, Darrek is unprepared for a life-changing encounter with beautiful, powerful and very male Dominant, Gabriel. Once they cross the line, nothing is off limits and nothing is enough as they crave ever more: more trust, more pleasure, more pain, and more devotion. As Darrek and Gabriel negotiate their relationships with each other and their coworkers, carefully-buried secrets and abusive pasts come to light. (M/M)
NOW AVAILABLE IN PRINT & EBOOK FORMATS (epub, mobi & pdf)! Buy now from Fantastic Fiction! Also available from Amazon, All Romance Ebooks, Barnes and Noble, and Smashwords.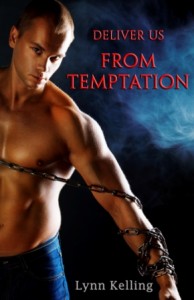 From Temptation (Deliver Us 2)
Kyle Roth is no longer safe–not from his lover, not from his friends and, especially, not from himself. Questioning the choices that led him to a life of submission to the potentially dangerous Dominant, Ben Knox, Kyle sees no other way out than through old vices. Just when Kyle assumes all hope is lost he is saved by the persistence of an old enemy, Gabriel Hunter. Worse yet, a secret past withheld from Darrek–Kyle's friend and Gabriel's partner–threatens to destroy them all! (M/M+)
***
To everyone else, Trace is an enigmatic and carefully controlled Dominant. He runs Diadem, a private BDSM club and is a Master and mentor to his fellow Doms and their lovers—Gabriel, Darrek, Ben, and Kyle—while trying to be Master and lover for Micah. Trace is the one they all depend on to step in when anything or anyone threatens his closest friends.
But even Trace is in over his head when haunting events of the past endanger all their lives. Trace is forced to call on old connections for help from the world he tried to leave behind—the Master's Circle in England. Tensions rise to a fever pitch as Trace's hidden truths shake up the lives of everyone in his tangled, tight-knit family. (M/M+)
***
Our Sins (Deliver Us 4), is currently being written.
PREQUELS TO DELIVER US: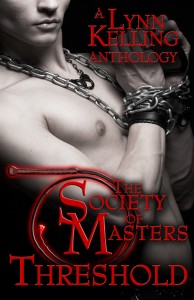 All Deliver Us prequels can be found in the Society of Masters anthology, Threshold, NOW AVAILABLE
 ***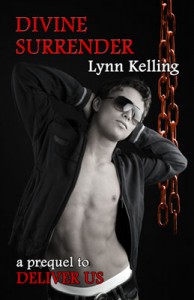 Divine Surrender (novella)
When Ben Knox discovers a clean-cut, blond, apparently-straight teenager named Kyle Roth in his office, looking for a professional Dominant, instinct draws him in. Since the exceedingly particular Kyle has already passed on fellow Dominants-for-hire, Gabriel and Trace, Ben digs down beneath first impressions to expose Kyle's true motivations. Reassured by Ben's straightforward approach, Kyle demonstrates his willingness to obey and, quickly, their contract is signed. But, skillful as Kyle is at masquerading as the person the world expects him to be out of self-preservation, Ben has plenty of experience dealing with bruised souls. Kyle's bruises, though, go deep and the vulnerable darkness that Kyle tries to hide lures Ben in and takes them both farther than either is prepared to go. (M/M+)
Click here to buy the story or read an excerpt, reviews, content labels, discussion and more
***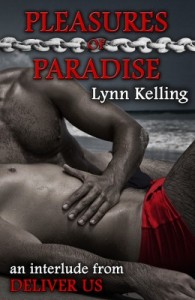 Pleasures of Paradise
To celebrate their two year anniversary, Gabriel Hunter and Darrek Grealey escape to a tropical island in the Florida Keys catering only to Masters and slaves of the BDSM community. The types of gifts Darrek and Gabriel give each other during the trip are vastly different, testing them both even as they fall deeper in love, rediscovering the pleasures of the power dynamic which first caused them to fall in love. As the end of their trip draws near, Gabriel plans a surprise for Darrek unlike anything he's previously faced. Darrek is forced to choose between his instinct to doubt himself and the chance to trust Gabriel in ways he's never dreamed possible. (M/M)
Click here to buy the story or read an excerpt, reviews, content labels, discussion and more
***
Expected Lies
As Darrek reluctantly prepares for prom night, Kyle watches on with amusement. Darrek is frustrated with Kyle's lack of interest in bringing a girl to the prom and staying by his side, but Kyle is unphased by his best friend's increasingly strange emotional responses. Kyle has plans of his own that involve far less fancy clothing—far less clothing at all, really. Little does he know the extent of Darrek's determination to get what he wants. (M/M)
Click here to buy the story or read an excerpt, reviews, content labels, discussion and more
***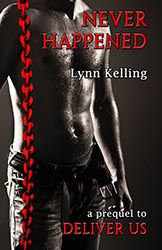 Never Happened
For Gabriel Hunter, a professional Dominant, avoiding real intimacy is paramount. Even the cautious love he has for his closest friend – fellow Dominant Ben Knox—is a potential source of further pain. Ben knows all about the shadows in Gabriel's past. Every once in a while, when the opportunity presents itself, Ben can't resist giving Gabriel a sample of what he's been missing. (M/M)
Click here to buy the story or read an excerpt, reviews, content labels, discussion and more